Our client's drive our Success
Mountain Travel Peru run by professional mountain trekking guide. We are an experienced and reliable guide and tour operator based in Huaraz – the heart of Peru. We have more than sixteen years experience in the Andes of Peru as well as in Bolivia, Ecuador, Chile, and Argentina.
We offer the best adventure travel, trekking, climbing, and mountaineering expedition services in the most beautiful areas of South America. In Peru, these areas include Cordillera Blanca, Cordillera Huayhuash, Cordillera Raura, Cuzco, Machu Picchu, and Puno Arequipa.
We have now extended our services throughout the Andes to include Bolivia, Ecuador, Chile and Argentina. We have the expertise and we will be happy to assist you in all your travel requirements during your trip. We look forward to being your chosen guide for your next adventure, trek, or climb.
NOLE RODOLFO REYES OROPEZA – CLIMBING TREKKING GUIDE

GENERAL MANAGER / PROFESSIONAL CLIMBING TREKKING GUIDE
MEMBER : Mountain Guide Association of Peru – AGOMP

Languages: Quechua – Spanish – English
Rodolfo was born and grew up in Huaraz at the foot of the Cordillera Blanca. Rodolfo studied 3 years in Huaraz at Casa de Guias, C.E.A.M. (House of Guides, Center for High Mountain Studies). C.E.A.M. is an institution dedicated the training of high mountain guides in Peru.

Rodolfo has extensive experience on the mountains of Peru including Alpamayo (5,947m), Huascaran (6,768m), Chopicalqui (6,054m), Artesonraju (6,025m), Quitaraju (6,030m), Tocllaraju (6,030m), Pisco (5,752m) and many other peaks in Peru.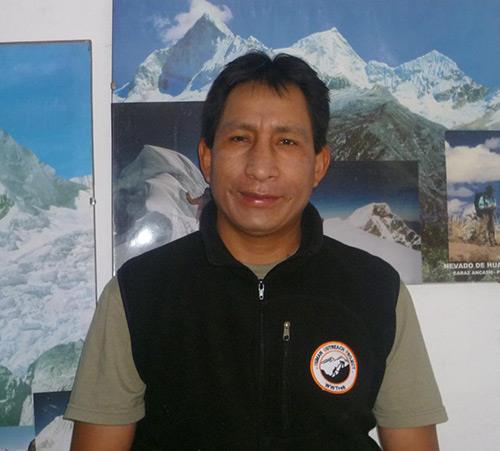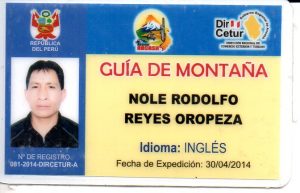 Outside of Peru, his experience includes Cotopaxi and Chimborazo in Ecuador, and Pequeño Alpamayo and Huayna Potosi in Bolivia. Rodolfo continues to add other South America peaks to his resume each year.
In addition to being an accomplished climber, Rodolfo has, over the years, performed every aspect of the guiding trade from being a donkey driver, a porter, and a trekking guide.
His unique and comprehensive experiences have enabled him to become an expert organizer of all of the aspects of guiding so that his clients can enjoy a worry-free and amazing life-changing adventure. He is currently organizing and guiding climbing, trekking and mountaineering groups throughout South America.
Rodolfo maintains his safety skills by taking a yearly rescue course organized by Association Mountain Guides of Peru.
Rodolfo worked on the film "Touching The Void "as assistant to the climbers Joe Simpson and Simon Yates. This renowned film was filmed on the west face of Siula Grande in the Cordillera Huayhuash, Per
Born and raised in the foothills of the Andes, spending summers hiking and scaling the valley and peaks near Huaraz – Ancash. Now he is living his dream. He´s graduated of "Centro De Estudios de Alta Montaña" (CEAM), and became a fully certified mountain guide by the "Asociacion De Guias de Montaña del Peru" ( AGMP) and by the Union International des Associations de Guides de Montagnes (UIAGM).
                                                                                                                                                                        Trekking guide Languages: Spanish, Quechua & English she studied administration in the university, and trekking guide she knows the trekking routes around the cordillera blanca cordillera huayhuash when she is not in trekking, she is working in our office with managing all your logistical in – Hotel, bus and flight travel arrangements.
Sara was born and raised in Lima. Sara is proud of her city wonderful country Peru.She speaks espanish and fluent english , she is expert in History and Peruvian Literature is expert guide for Lima Sara has been more than twenty countries sara knows lima very well so she going to assist you in Lima tours as historic Lima, Miraflores , Barranco.
Marcelino is truly a 5 star cook with more than 35 years working in the mountains. from a small corner in the tent with only a 2-ring gas cooker he produces the most amazing meals & he is specialist in delicious vegetarian meals. We are proud to him on our team not only as an amazing cook also as an xperienced climber and assitant guide. in the high season he works for us.
If someone is interested to cooperate work as partner with us,
Organizing guiding trekking climbing groups around the Cordillera Blanca , Huayhuash Mountain Range , Cordillera Raura , Cuzco , Arequipa , Nazca, Puno Including , Ecuador, Bolivia, Argentina , Chile. do not hesitate write us We are able to work with you.
REPRESENTATIVE IN ENGLAND UK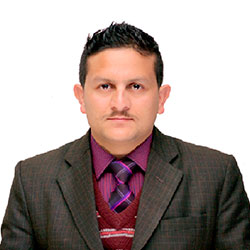 MR. KEDAR NEUPANE
ACTUAL ADVENTURE Pvt. Ltd.
Web: www.actual-adventure.com
E-mail: info@actual-adventure.com
I am Managing Director of the Actual Adventure Pvt. Ltd. company , I studied travel & tourism in Tribhuvan University.
I worked for few companies in Nepal, arranging packpage holiday for international clients from America, Europe Middle East. I decided to pursue my career as a trekking porter and grew as Tourist Guide After much hard worker , I qualified as manager in 2007 for the company , after 2 years work I decided to open own company with my 8 years experience in the travel industry.
I hope to help you make the most of the beautiful countryside by taking a tour with my professional travel guides " nothing is imposible if the effort is great». Waiting to serve you always flexible with your idea, time and bubget . let came and give me chance to serve you.
REPRESENTATIVE IN ENGLAND UK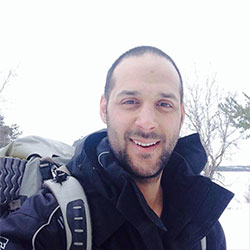 DANIEL BOUSKILA
Ascent Explorers Web: www.ascentexplorers.com
E-mail:
We are proud to introduce team member Daniel Bouskila he has extensive experience operating in the toughest terrain on the planet.
Having dealt with every aspect of expedition planning and preparation he is a valuable asset to any team, having worked alongside military personnel and dedicated teams helping accomplish some outstanding feats.Explorations include summiting the virgin peaks of the Eastern desert, the high unclimbed peaks of the Tien Shun range.
Has also led Survival expeditions on the desert islands of Micronesia, Polar survival (Cold response training in Norway. He is currently organising major operations in Polar regions, Borneo and the Himalayas and is always looking to take others out of there comfort zone and off the beaten track!
"through hardship, friendship is built through friendship great things are accomplished.
​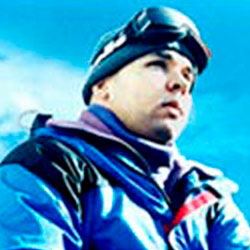 RODRIGO ARAUJO
Web: www.rodrigo-araujo.com
E-mail: rodrigo@rodrigo-araujo.com
A mountain climber for more than ten years, Rodrigo speaks four languages fluently. His experience as an alpinist took him to successfully climb some of the biggest mountains in Europe, such as the classic Mont Blanc(4,807m/15,771ft) in France and the technical Matterhorn(4,478m/14,692ft) in Switzerland. Besides that Rodrigo already climbed several big mountains in the Andes higher than 6,000m
​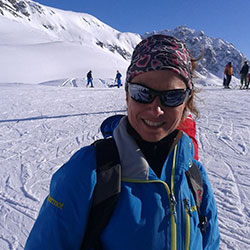 MAURIZIA PESCETTO
E-mail:
Maurizia is our reppresentative in Italy , specialize in coordinating custom trips to the most beautiful and interesting areas of Peru Cordillera Blanca Cordillera Huayhuash Cordillera Raura and Inca Trail Cuzco – Peru